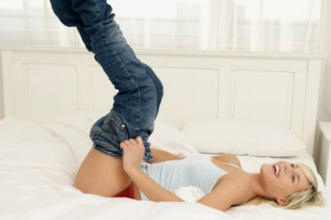 And the bottom half...
Follow these tips to fix your problem areas:

Big hips? Choose clingy clothes, showing off your bust and waist to give you that gorgeous hourglass shape. Remember - curvy is good!
Big bum? Choose clothes that are an inch or two wider at the shoulder and the hem to make your waist look smaller.