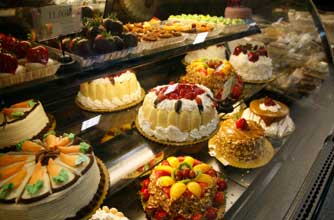 Keep away from temptation
Don't go into a cake shop and hope for the best - it won't work! If you always get something for yourself when you take the kids to the sweet shop, take just enough money to get their treats.

Few of us are really strong-willed enough to resist our favourite naughty treats, the skinny ones just avoid them at all costs!