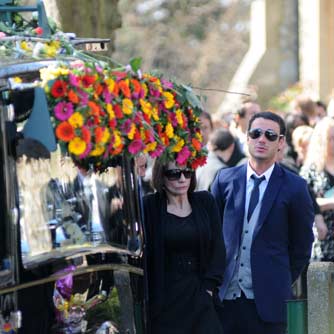 April 2009 - Jade's funeral
Thousands of people took to the streets to say a final goodbye to Jade, on Saturday 4th April, the day of her funeral.

A vintage Rolls-Royce carried the star's white coffin from her childhood home in Bermondsey, South East London, to John the Baptist Church in Essex, where her husband Jack Tweed helped carry his wife's coffin into the church.

Jack opened the funeral service by reading out a poem, which he had written called 'the brightest star up above'.