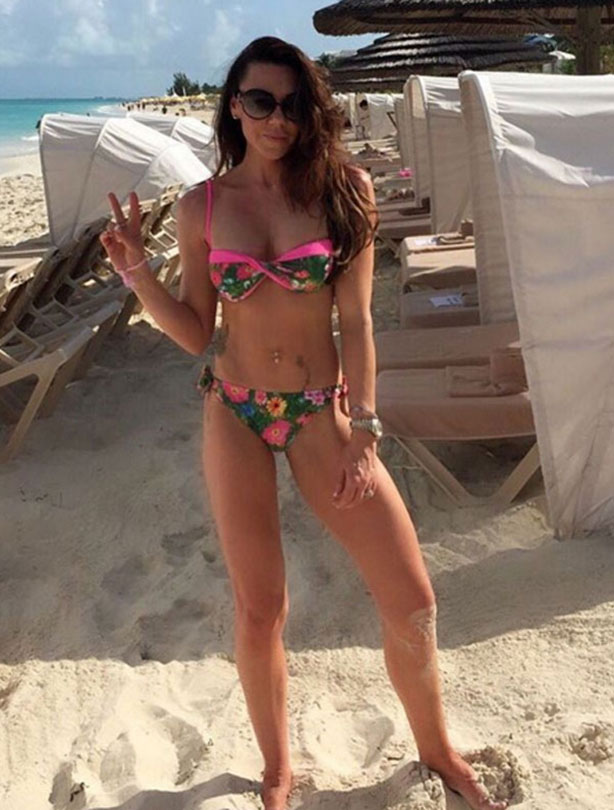 Michelle Heaton
Look who's jetted off to warmer weather!

Michelle Heaton has been sharing envy-inducing snaps on her Instagram, and the 36-year-old mum of two also made sure to include a few of her incredible beach bod.

In a series of snaps, the star shared bits of her family holiday in Turks and Caicos, including a boat ride with husband Hugh Hanley.

In one of the bikini snaps, posing in a green and pink floral bikini, the star wrote: 'Been a long time since wearing a bikini! After the operations & the kids.. Stay strong girls if I can do it you can!'

The bikini pics are the first ones the former Liberty-X singer has shared since becoming a mum and having big cancer-preventing operations. In 2012 she was diagnosed with a mutated BRCA2 gene and had an 80% chance of developing breast cancer. She underwent a double mastectomy and had breast reconstructive surgery in November 2012.

In 2015 she underwent a hysterectomy and ovariectomy, to reduce her risk of developing ovarian cancer, which led her to having a very early menopause.

Last October, a year after the operation to remove her uterus, Michelle spoke out on how she had been doing since the surgery on Lorraine.

'It's been a turbulent year being erratic and loud with my husband', she said. 'But I'm on a healthy path, as a young person going through menopause its been difficult to get my head around.'

You're certainly looking amazing Michelle!