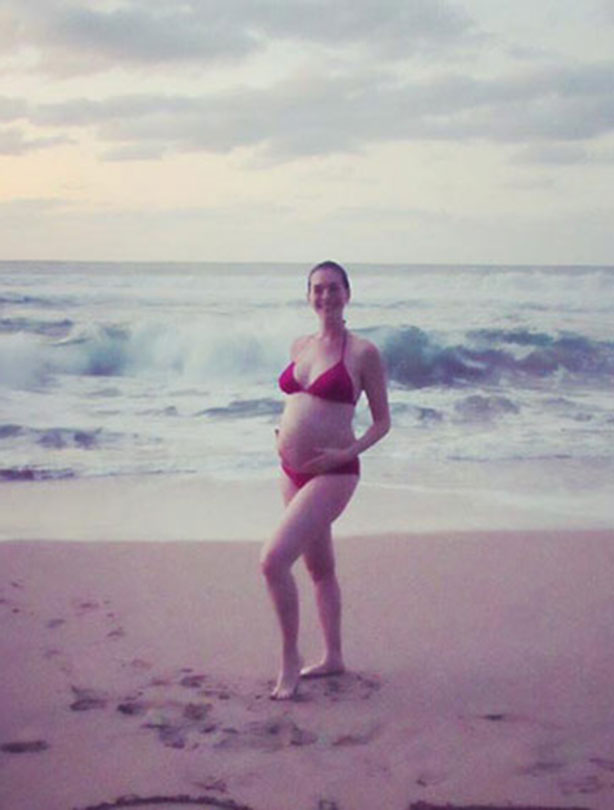 Anne Hathaway
She still hadn't publicly confirmed her
pregnancy
but there's no shade of doubt now - look at that gorgeous baby bump!
The Oscar winning actress shared this sweet snap of her on holiday, giving us a rare glimpse of her in a bikini.
The beautiful mum-to-be explained the reason for posting such an 'out of character' picture on social media, saying that if any image of her on the beach was going to be published, it should be one she's comfortable with (and with a nice filter too - how we get you Anne!).
'Happy 2016 to my beautiful Instafriends! So, posting a bikini pic is a little out of character for me, but just now while I was at the beach I noticed I was being photographed. I figure if this kind of photo is going to be out in the world it should at least be an image that makes me happy (and be one that was taken with my consent. And with a filter :) Wishing you love, light and blessings for the year ahead!', the star wrote on
Instagram
.
Looks like 2016 will be a very special year for Anne - congrats!