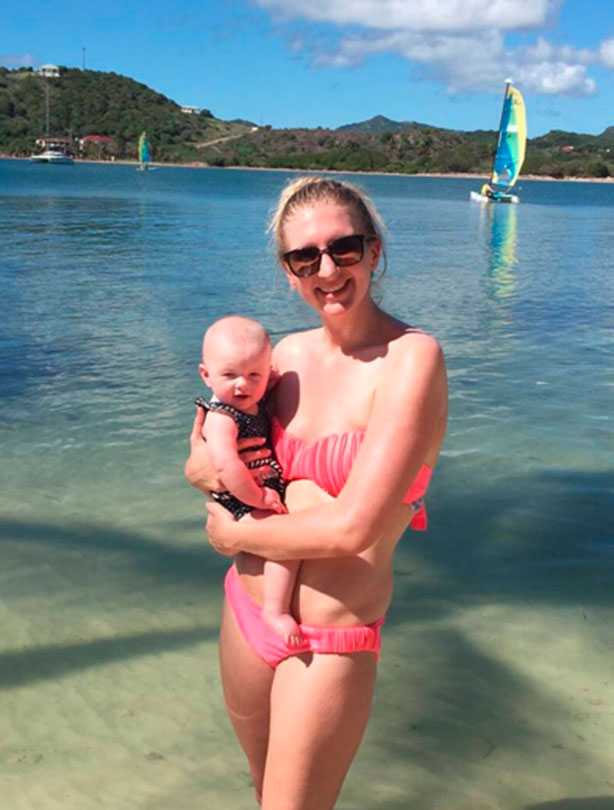 Rebecca Adlington
We're used to seeing her in a patriotic blue swimsuit, but Rebecca Adlington decided it was time to swap the swimming pools for the warm and inviting waters of Antigua.

Wearing a pink bikini, the mum of one showed how much fun she's having with her five-month-old daughter Summer.

Posting the holiday photo on Instagram, the ex-I'm A Celeb contestant wrote: 'This is pay back to all those who went on holiday in the summer and made me so jealous! Took Summer is the sea for the first time, she loved it!'

The four-time medallist, who gave birth in June, recently gave a very honest account of her struggle to lose her baby weight.

'I couldn't get into my old work clothes. I?d expected my body to spring back after the birth. I thought, "It?s just a bump, it?ll shrink back"', she wrote in Mother and Baby. 'Seeing celebs on the TV and in magazines go back to normal within a month, I thought it would be like that for me. But it?s not been the case.'

We think you look great Becky!