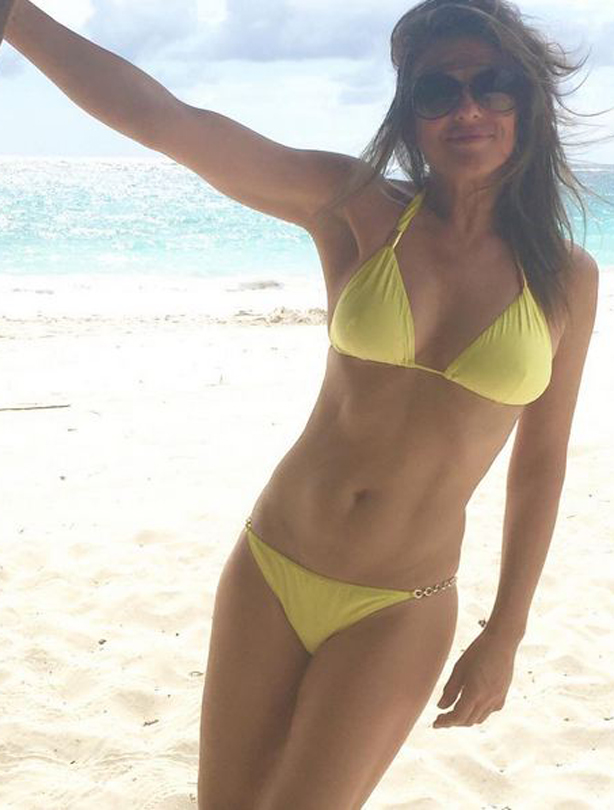 Liz Hurley
Yes, ladies, this bikini body belongs to Liz Hurley, aged FIFTY.
The mum-of-one, who's currently holidaying somewhere in paradise, has been showing off her incredible figure in an array of brightly coloured bikinis - and rather comically using the hashtag #elizabethhurleybeach to document her envy-inducing bikini-bod snaps.
She's not alone of course, her 13-year-old son - no we don't know when he got that grown-up either - looks to be doing a great job at keeping his mum company.
And we are not jealous. Nope, not jealous at all.
Image: Instagram
elizabethhurley1