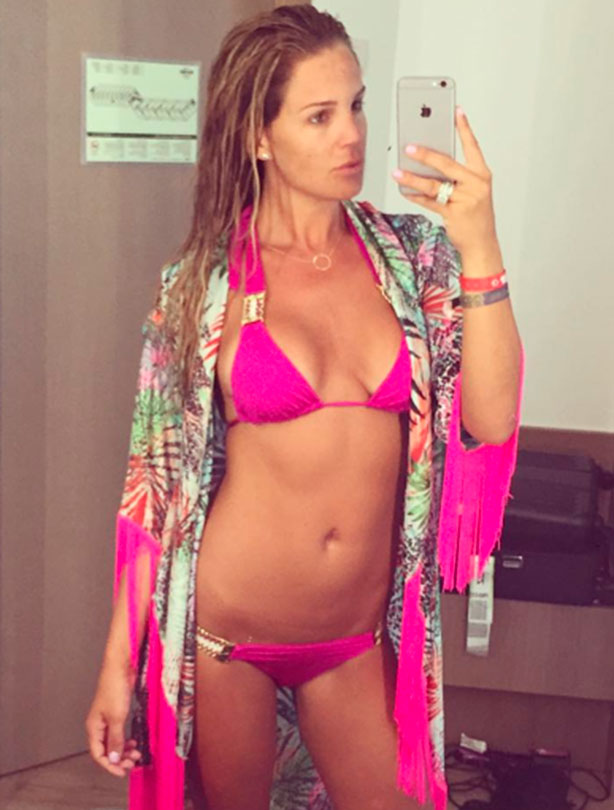 Danielle Lloyd: 2015
It's hard to believe that Miss Lloyd is mum to not one, not two, but three boys! Especially when you catch a glimpse of her taut tummy...

The former WAG, who divorced football player Jamie O'Hara last year after two and a half years of marriage, has been holidaying with girlfriends in the party capital of Ibiza, and sharing a few pics along the way!

31-year-old Danielle posted this snap of herself looking incredible in a fuschia pink bikini, captioning the pic: 'Bikini @annalous and my gorgeous new kaftan @designsbyangharadowen'

Looking gorgeous Danielle!