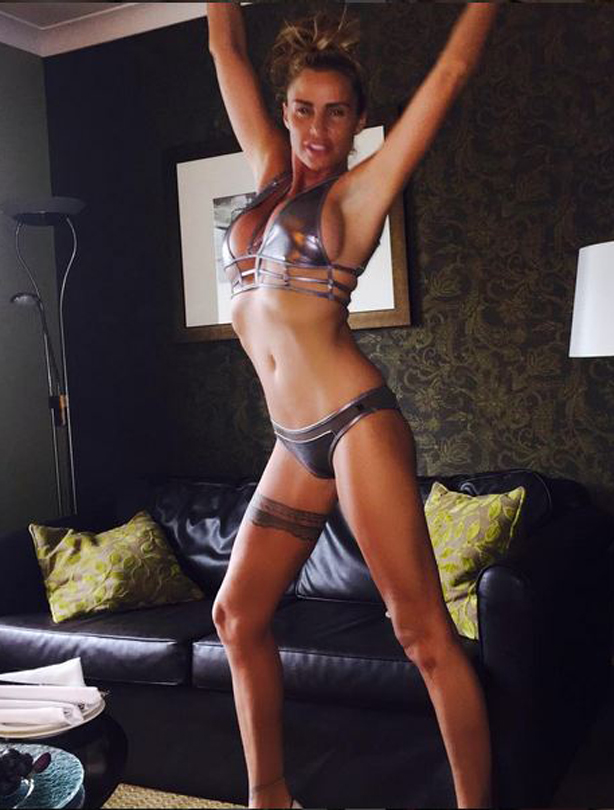 Katie Price: 2015
Wow! We couldn't help but be impressed when Katie showed off her amazing bikini body - how has she had five kids?
The 37-year-old model showed once again that she is not the shy and retiring type by posing in a skimpy silver bikini for a picture on her Instagram page.
Katie recently hit back at trolls who criticised her figure after she posted another picture of herself in a bikini.
'I'm not perfect and not trying to be it just seems WHATEVER I do people will always pick holes in me but I'm used to it now.' she said on Instagram.
'Pick holes in my body all you like but I know I'm very lucky to have a body like this after five children and can only thank my mum and dad's genes but I'm sure if any of you pose in a bikini you're not going to breathe right out (sic).'
We'll remember that tip, Katie!