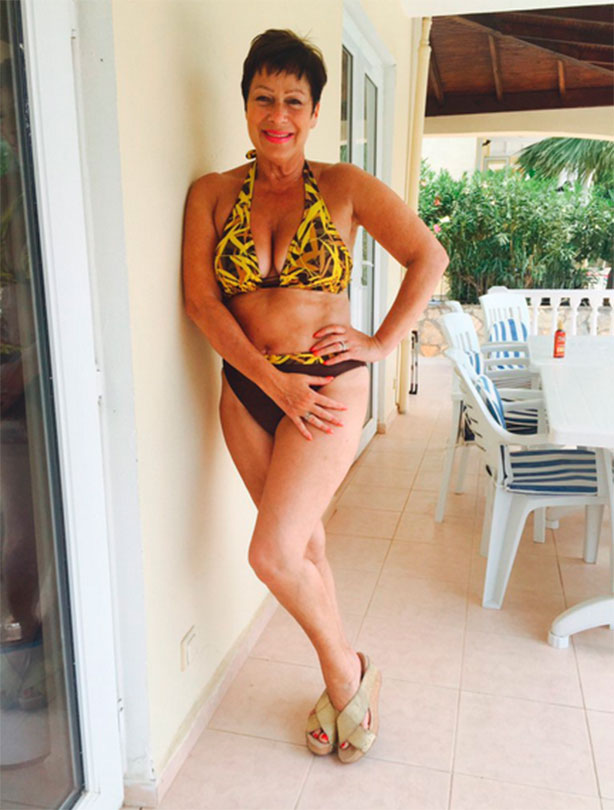 Denise Welch stuns in bikini snap
Denise always looks amazing in her bikini - and this snap of her proves it!
The 58-year-old Loose Women favourite shared this picture of herself catching some rays writing on her Twitter account: 'Staying sober. Staying slim. Staying sane. @LincolnTownley @LighterLifeFast @gordonwise xx'
Referencing her battle with alcohol, which she
recently credited husband Lincoln with overcoming
, Denise looks happier and healthier than ever.
The Loose Women star also tagged Lighter Life, the meal-replacement plan which helped her shed two stone, and maintain the loss for three years, in the post.
'LighterLife has taught me how to enjoy treats, in moderation, without slipping into bad habits of comfort eating again,' she says.
Well, whatever you're doing Denise, it's certainly working! Now, if only we could get a tan like that in the UK...