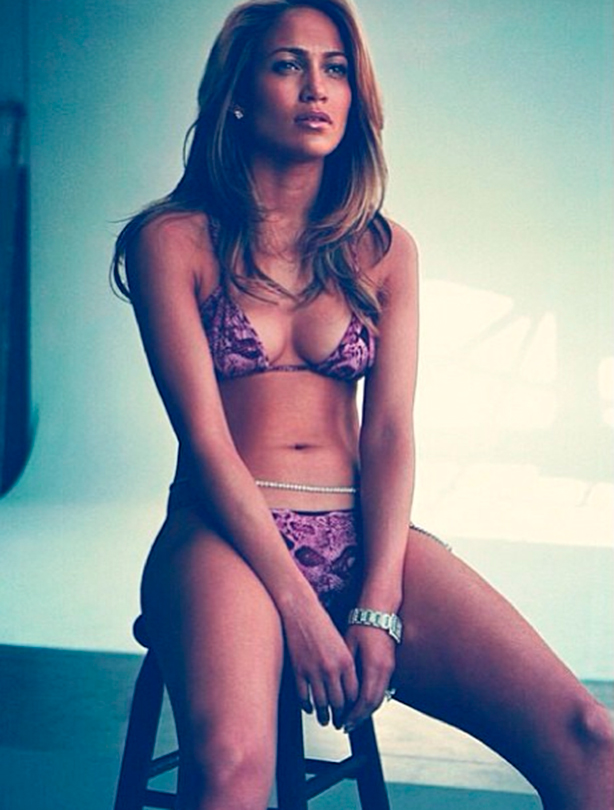 Jennifer Lopez
Okay okay, so pictures like this do incite a certain amount of 'for goodness sake' in us but still, we can't help but look (by look of course we mean stare, a lot) and wonder how this is even possible.

45-year-old mum of two Jen took to Instagram to share this scantily-clad pic of her in a bikini with the caption: 'Soooo chilly this morning...I want summer back... #sunnydays #warmnights #tanskin #hangingbythepool #julybaby #LEO #Ilovesummer'.

Yes, it's verging on the annoying. But if we looked like this at 45 we couldn't be held responsible for our photo-sharing actions either...