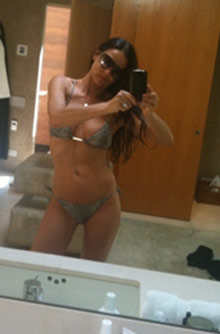 Demi Moore
Twitter fan
Demi Moore
posted this picture to her 3 million online followers - and if we looked as good as she does, we'd probably have done the same!
The 47-year-old is said to be following a strict
detox diet
called the master cleanse diet - which
Beyoncé
is also a fan of. It's also thought Demi's spent thousands of pounds on plastic surgery.
Find your perfect diet with our quiz