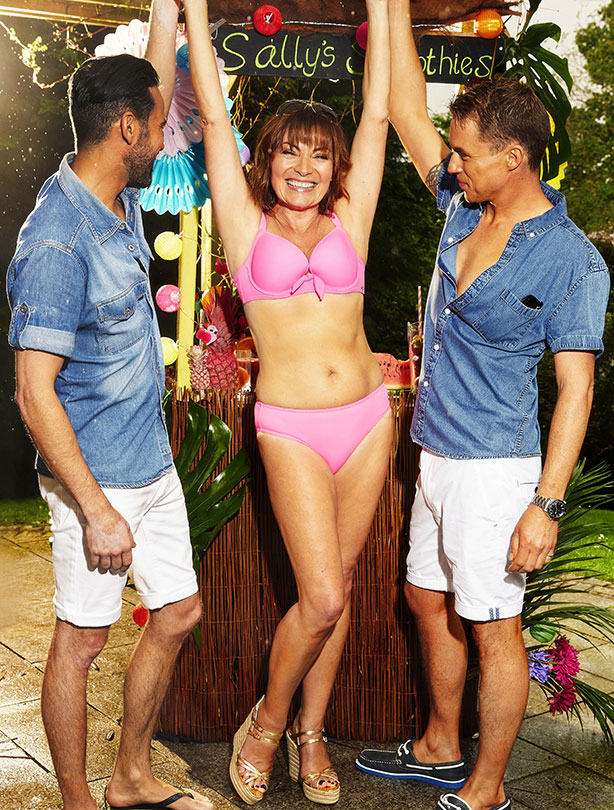 Lorraine Kelly makes her 'Bikini Promise'
Lorraine may be 56, but she says she's more confident in her bikini than ever - and looking at this picture, we can see why!

The TV presenter looked toned and trim as she launched her second Bikini Promise challenge, a franchise created by her ITV show to encourage everyone to feel confident and comfortable in their swimwear.

'For the finale of the Bikini Promise last year, I danced on the banks of the River Thames in my bikini with a fantastic group of women also in their bikinis,' mum-of-one Lorraine said. 'Who knows what will be in store for this year's finale!'

'I never thought I would feel confident enough to wear a bikini on national TV but if I can do it then you can too.'

This year's challenge has been dubbed the 'Bikini Challenge + One', with Lorraine explaining, 'This plan is all about feeling healthy, fit and happy. This year we want you to get your 'plus one' involved as well. It could be your partner, relative or best friend.'

We have to say, after seeing Lorraine's incredible bod, we can't help but feel inspired...