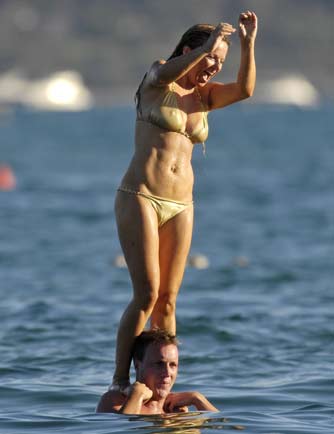 Geri Halliwell
Like loads of celebs,
Spice Girl
(or should that be Spice Woman?)
Geri Halliwell
has gone through times of being worryingly skinny.
But, since the birth of her daughter, Bluebell, nearly five, she's been looking healthier than ever. She puts her toned tummy down to lots of yoga. If you fancy giving it a go, try our simple
yoga routines
.