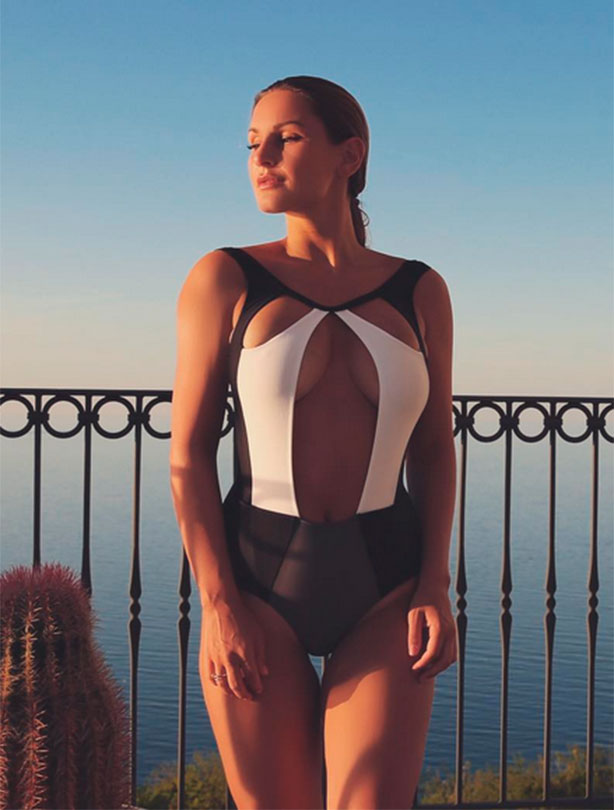 Sam Faiers stuns in bikini snap
It seems lately poor Sam Faiers can't do anything right. She's been criticised constantly for her parenting style in numerous photos she's uploaded to her Instagram account with five-month-old baby Paul, from
the way she carries him
to images of her
breastfeeding
.
But it seems Sam's latest snap has silenced her critics, with many fans taking to the social media platform to say how incredible she looks. In the pic, the new mum can be seen showing off her enviable figure in a stunning swimsuit, which she's been modelling for a clothing company. Her caption reads: 'Love👙👉🏼@unique_avenue #swimsuitseason'
It's hard to believe the 25-year-old former TOWIE star only gave birth five months ago, and it seems her fans are in disbelief too. One commented: 'she had a baby about 3 weeks ago omdz' while another added: 'As ifffffff she's had a baby and still looks this good'.
We have to agree - Sam, tell us your secret!