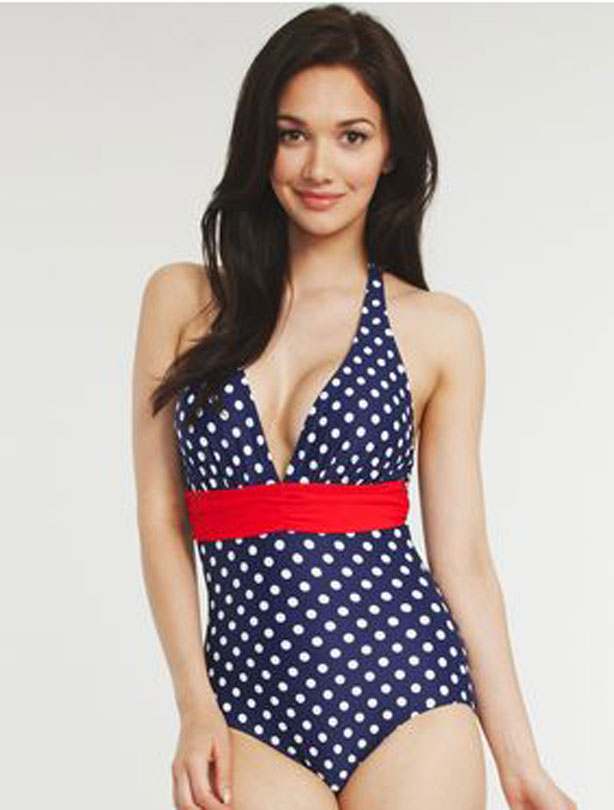 Pear-shaped
Pear-shaped
There are 60% of us who fall into this category, which basically means you're bigger around your hips than you are up top.
The best swimwear for you should make the most of your boobs so look for something with a detailed top half.
For bottoms, you could tie a loose sarong around your hips to make them look narrower, or choose a bikini with a large waistband. A one-piece with detailing around the bust like this one will also draw attention away from your behind.
Figleaves Swimwear Shaping Swimsuit
, £35