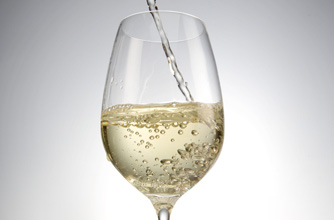 Have just one glass...
A liquid diet won't help you to slim down - and not just because of
the calories in alcohol
. Sipping just two glasses of your favourite tipple stops the body from burning fat by a whopping 70%. Stick to water instead.
TIP
: If you know it's going to be a heavy evening, eat a healthy meal before you go out. You won't be tempted to waste calories on nibbly bits like crisps or peanuts.
Where to next?
-
Beat that bloated feeling
-
20 mood boasting foods
-
Diet myths, busted!