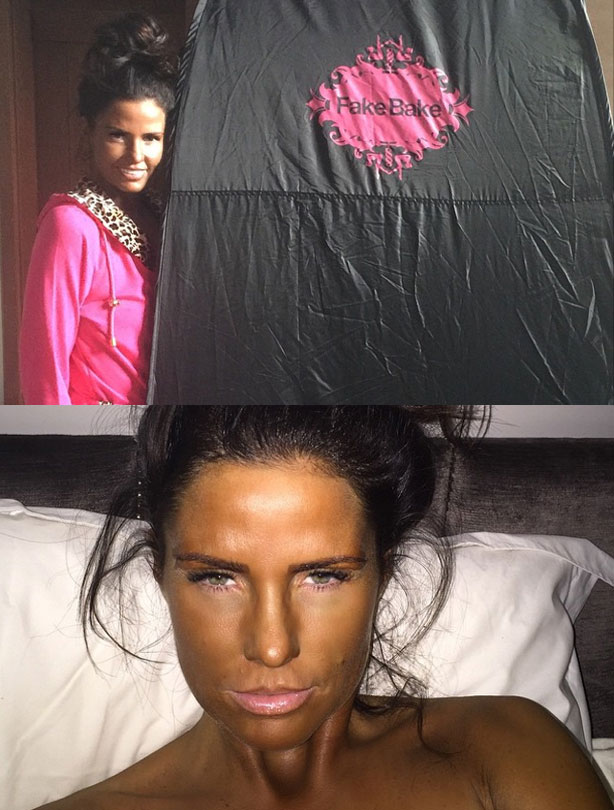 Katie Price
Erm... Katie Price certainly seems to have nailed the sunkissed look!

The glamour model and mum of five posted a snap of herself on Instagram next to a tanning booth, with the caption:

'@sandra_fakeBake addicted & ❤️in my @fakebakeunited #SprayTan by @TheTanExpert it's amazing - thanks to @VicFakeBake as well for arranging .. Going to relax in my cosy after tan wear now in my @Bronzieuk !'

She followed up with the second close-up snap of her face, saying 'My fake tan is definitely developing' - well, we'll say Katie!

Lesson: Developing tan always gets darker, so go easy on it to start with!