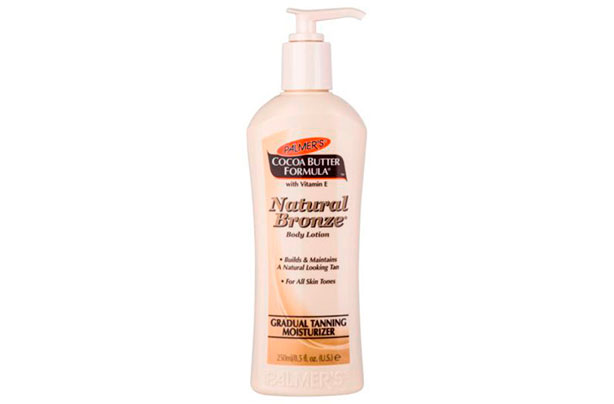 Palmer's Cocoa Butter Formula Natural Bronze Gradual Tanner 250ml - £5.49
Good points:
This is an absolute bargain, the bottle lasts much longer than other fake tanners and leaves none of those streaky patches.
Bad points:
It can leave a faint chocolatey scent (a lot like other 'Palmer's' lotions) and will probably need to be applied more than once.
Our tester said:
'The most natural looking fake tan I've ever used - only thing is it takes a while to dry and colours my sheets.'
Rating:
7/10 - Perfect for a natural glow, but the cocoa smell is like marmite - you'll either love it or hate it!
Available at: amazon.co.uk