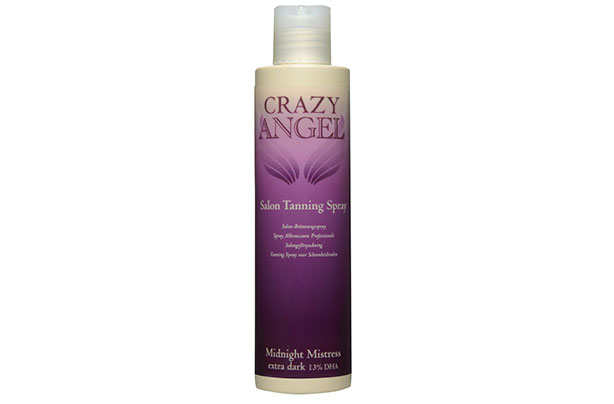 Crazy Angel Self Tanning Lotion with Colour Guide Midnight Kiss Medium/Dark 200ml - £9.99
Good points:
Thank goodness! This lotion leaves no orangey residue on your clothes or sheets, and develops gradually and evenly. Plus, you won't need to wash it off before you see results.
Bad points:
It will probably require multiple applications and streaks can easily occur so staying out of the rain is a must!
Our tester said:
'Fantastic for a last minute tan, or for a make up base... will definitely be buying again.'
Rating:
7.5/10 - A perfect buy for those first-time tanners - this won't leave that strong, dark colour on initial application.
Available at: amazon.co.uk