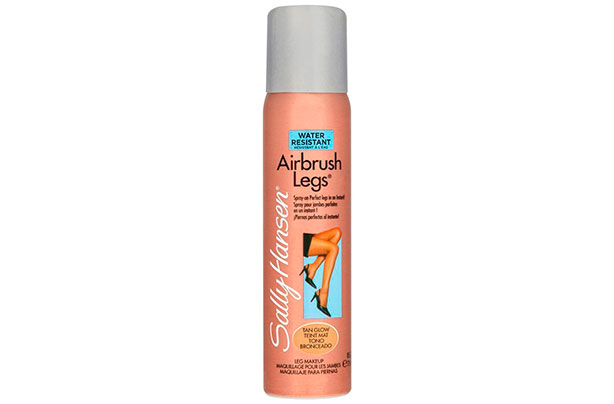 Sally Hansen Airbrush Legs Tan Glow 75ml - £6.66
Good points:
The spray is water resistant, (run on the beach anyone?) and gives a flawless coverage that can hide all those freckles and blemishes on a night out.
Bad points:
It can be a tad too dark for those with fairer skin, so better instead to use it for last minute top ups. Plus- as it's just for legs, this isn't ideal for whipping out that summer bod.
Our tester said:
'Much better than false tan. Looks great and stays on for days, even through shower washes'.
Rating:
8/10 - For those keen to mask any stretch marks or uneven skin tone - this is the tan for you.'
Available at:
Boots.com