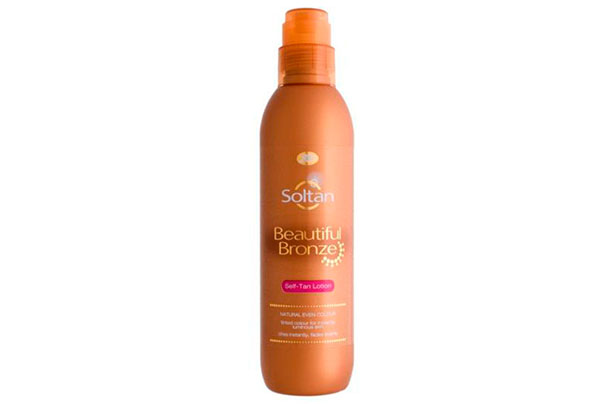 Soltan Beautiful Bronze Self-Tan Lotion 200ml - £8.99
Good points:
This tan smells amazing! Plus, it leaves a great natural colour after the initial sparkle and residue is washed off.

Bad points:
If a glitter glow is not what you're after, then this tan is definitely not for you. It also dries very quickly so make sure you use a mitt - or those tell tale patches on your hands will give you away!
Our tester said:
'Subtle and fades evenly with a lovely golden shimmer'.
Rating:
9/10 - If you can wait till the morning for that sun-kissed feel and are an expert at using the tanning glove, this is definitely worth trying out.
Available at: Boots.com