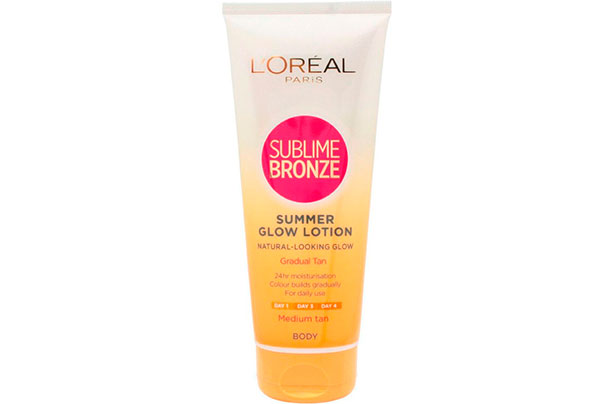 L'Oreal Sublime Bronze Gradual Tan 24 Hour Moisturising Lotion Medium Skin 200ml - £4.66
Good points:
Great for all skin types, this tan can even double up as a moisturiser to give you a soft, silky feel.
Bad points:
It can take a while to dry and is prone to streaking - so you'll need to watch those ankles and elbows. Also, you may need to keep re-applying to reach the perfect shade.
Our tester said:
'I'd recommend putting it on once every 2-3 days, great product - though can sometimes be a bit patchy'.
Rating:
6/10 - Easy to control how strong a colour you want, but it dries slowly and needs applying the night before - not to be used for the dab and dash!
Available at: Boots.com