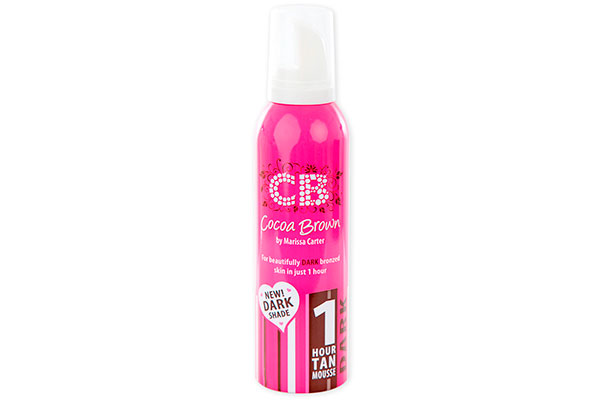 Cocoa Brown Tan 1 Hour Tan Mousse Dark 150ml - £7.99
Good points:
None of those dreaded streaks, this tan gives you a shimmering shine without having to wash off that orangey layer first. Plus, it doesn't stain the sheets!
Bad points:
It can takes ages to dry (since when was 1 hour 'instant'?) and you'll need a lot so it runs out super fast.
Our tester said:
'Don't be fooled by the price - best tan I have ever used'.

Rating:
9.5/10 - Hard to fault, this is the one to beat - it does exactly what it says on the tin.
Available at:
amazon.co.uk