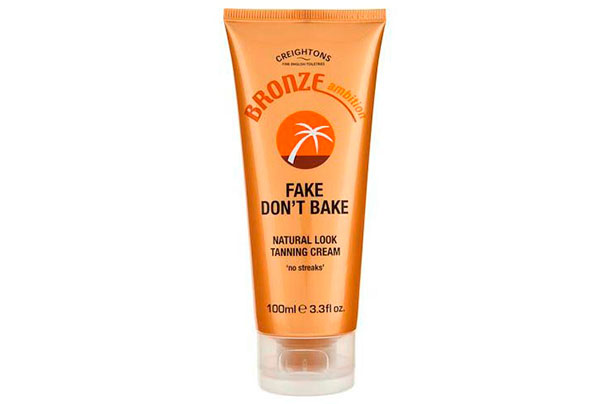 Creightons Bronze Ambition fake Don't Bake Natural Looking Tanning Cream 100ml - £3.21
Good points:
It can leave your skin feeling really soft and doesn't have that biscuity fake tan smell. Perfect for light to medium skin tones.

Bad points:
The lotion once applied is invisible (until it fully dries and develops) so streaks and patches can be easier to obtain than other tanners.

Our tester said:
'Though sometimes looks a tad orangey, overall looks and feels great'.

Rating:
8/10 - Natural colour and long lasting, this is a great buy. But remember that other gradual tanners give you more for the same price!

Available at:
amazon.co.uk