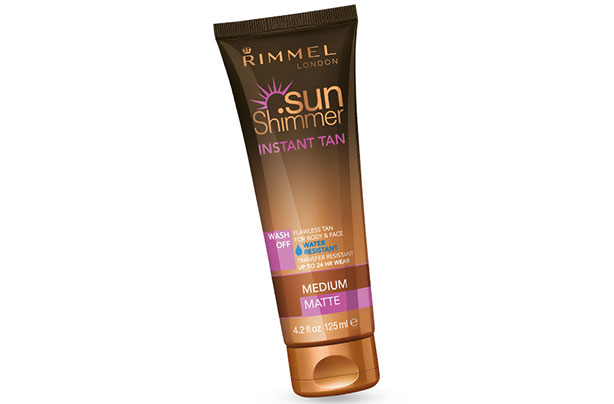 Rimmel Sunshimmer Instant Tan Light Matte - £6.99
Good points:
The colour develops instantly, so you can see where you need to apply more or less and it's easy to remove if you do make a mistake. Plus you can use it on your face and body.
Bad points:
Although the Sunshimmer now comes in water resistant, the best results only last until your next shower, so if you're looking for a long-lasting tan this might not be one for you.
Our tester said:
'It's good for a night out if you want a touch of colour. The instructions were clear and simple, but I'd recommend using a tanning mitt.'
Rating:
7/10 - You get a lot for your money with this fake tan, but we can't help but be a little disappointed that the results don't last for longer!

Available at: Boots.com