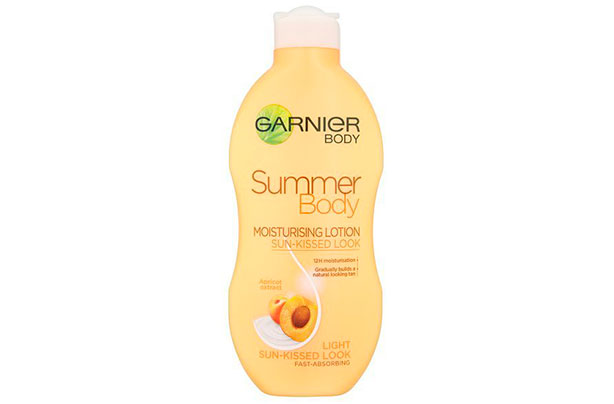 Garnier Skin Naturals Summer Body 250ml - £2.59
Good points:
Used daily, this moisturising lotion builds a lovely even tan that you can maintain easily. It's great for those with paler skin that want a natural, subtle looking tan rather than going all out overnight.
Bad points:
It obviously takes some time to build up, so if you're looking for something more glow-and-go, you're better off elsewhere.
Our tester said:
'It smells much better than other products and didn't leave me too orange.'
Rating:
5/10 - Great for building up a subtle glow.
Available at: superdrug.com