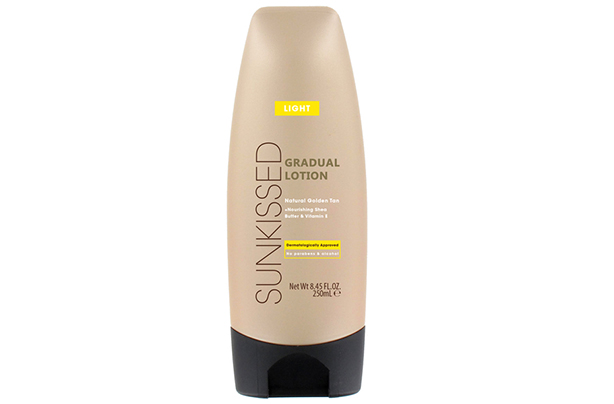 Sunkissed Light Bronze Gradual Tanning Lotion 250ml - £3.99
Good points:
It uses shea butter and vitamin E to leave your skin feeling silky smooth as well as building a light bronze look. Plus, it smells amazing.
Bad points:
It's thick and creamy, which can take a while to absorb - so be careful you don't use too much at once.
Our tester said:
'It's effective, fast and best of all, it's super cheap.'
Rating:
7/10 - You really can't go wrong with such a small price tag.
Available at: superdrug