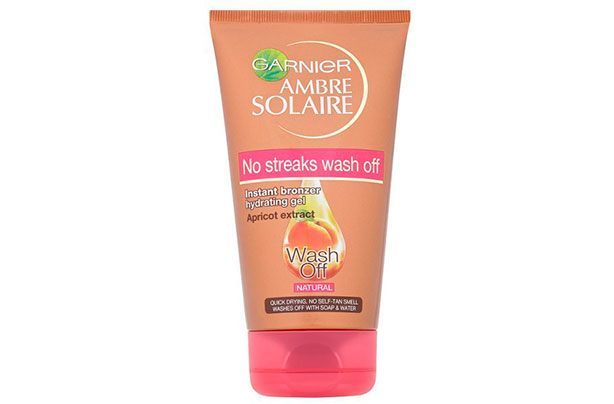 Ambre Solaire No Streaks Bronzer Wash Off Matte 150ml - £4.65
Good points:
For a quick drying, pre party bronze, Ambre Solaire has got you covered. It's tinted formula guides you in your application, so you won't end up with any nasty streaks. There's a subtle apricot fragrance rather than that fake tan smell too.
Bad points:
It's only a temporary tanning solution as it washes off with soap and water, so if you want something more long lasting this one's not for you.
Our tester said:
'It was really quick to use but a bit annoying I needed to wash it off before bed.'
Rating:
6/10 - Quick fix tanning for when you're in a rush.
Available at: superdrug.com