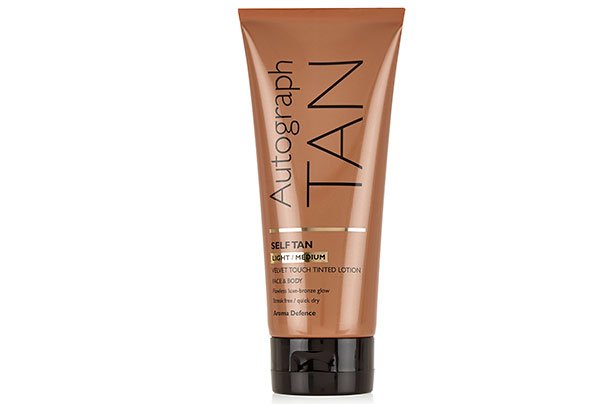 Autograph Self Tan Tinted Lotion 200ml - £8.50
Good points:
It's a lightweight formula that glides easily onto the skin and blends really well. You'll get an initial all-over glow that develops into a deeper tan over 4 hours.
Bad points:
There's a faint smell and the tan does fade a little each day after washing, but you should be able to make it three days without having to top it up.
Our tester said:
'I'm really impressed at how natural the tan looks, especially at such a low price.'
Rating:
8/10 - A great natural looking tan without the hefty pricetag.
Available at: marksandspencer.com