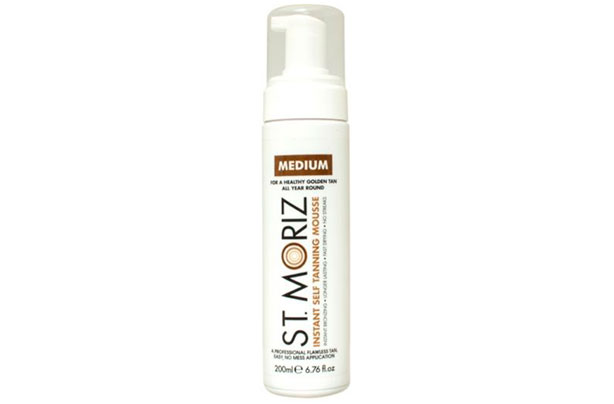 St. Moriz Instant Self Tanning Mousse Medium 200ml - £4.99
Good points:
Best applied with a mitt, this tan comes out dark so you can easily see where you've already rubbed it in - that means no streaks. It's fast drying and long lasting. Plus, the bottle lasts for ages.
Bad points:
Some of the product does come off in the shower, so you'll need to apply a few coats if you want a deeper colour.
Our tester said:
'I think it rivals the more expensive brands, the tan lasts about five days and you can get a really even coverage with a mitt.'
Rating:
6/10 - It's long lasting and you can build up a deeper colour if you want.
Available at: boots.com