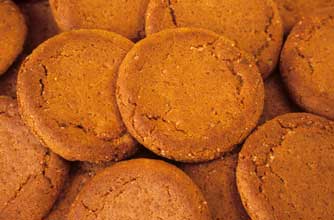 Ginger
What's it good for?
Nausea and feeling sick
Why?
Ginger
is well known for helping to relieve nausea, although we're not quite sure why. Nibbling on a ginger biscuit is a good way to stop yourself feeling sick.
What else helps?
Avoiding rich foods, so stick to plain things like crackers and bread.