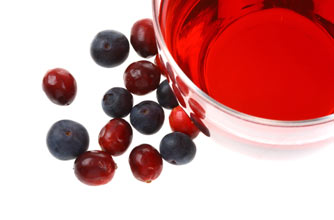 Cranberries
What's it good for?
Cystitis
Why?
Studies have shown that drinking cranberry juice soothes the symptoms of cystitis because it stops the growth of the bacteria that causes it.
Try these cranberry recipes
What else helps?
Blueberries
have also been shown to ease the symptoms of cystitis. Some experts recommend drinking Robinson's barley water.
Medical explanation of cystitis