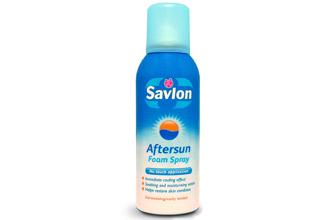 Savlon Aftersun Foam Spray
What is it?
It works in the same way as normal aftersun, but it's easier to apply.
Do I need it?
Obviously it's better not to get sunburnt at all, but if you've gone a little bit pink this is a nice aftersun to use because you don't have to spend lots of time rubbing it in to your sore skin - so far less complaining from the kids!
How much does it cost?
£6.85 for 150ml.
Where can I buy it?
From most pharmacies, try
www.expresschemist.co.uk
More info on sunburn
Join goodtoknow's save our skin campaign