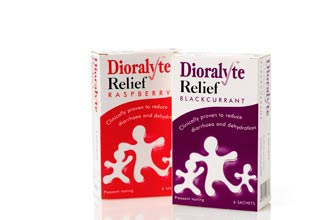 Dioralyte Relief
What is it?
If you're suffering from
diarrhoea
, Dioralyte will rehydrate you, replace the water and body salts you've lost and help to stop the runs..
Do I need it?
These are great if one of your family is hit by diarrhoea - pop them in your bag for piece of mind!
How much does it cost?
£3.95 for 6 sachets
Where can I buy it?
Pharmacies and supermarkets will sell it, or try
www.expresschemist.co.uk
More info on stomach upsets
A medical explanation of diarrhoea from Patient UK