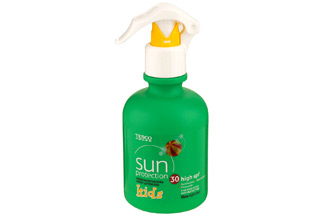 Tesco Kids Green Sun Protection Lotion
What is it?
We know we don't need to tell you to take sun lotion on holiday with you - so we've mostly left it out of this gallery. But this one is tinted green, so you can see where you're it putting on your kids and if they're fully covered.
Do I need it?
It's great for young children. Teens might not be so impressed.
How much does it cost?
This Tesco one is £3.29 - but loads of brands have their own version so shop around for the cheapest.
Where can I buy it?
Pop into your nearest Tesco or shop online at
www.tesco.com
. Or you can try
www.boots.com
for other brands.
More info on sun protection
Sun health advice for adults and kids