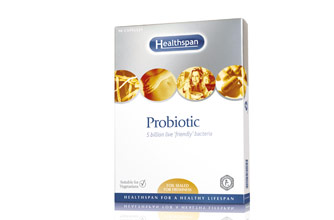 Healthspan Probiotic Capsules
What are they?
These capsules help to promote healthy bacteria in your stomach to prevent against
diarrhoea
and an upset tummy.
Do I need them?
If you've got a sensitive stomach it could be really helpful.
How much does it cost?
£9.95 for 90 capsules
Where can I buy it?
www.healthspan.co.uk
More info on stomach upsets
A medical explanation of diarrhoea from Patient UK