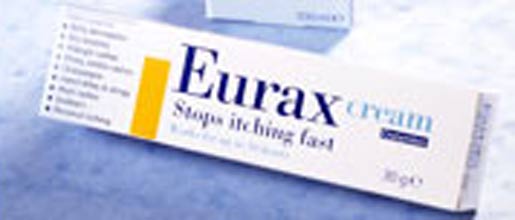 Eurax Cream
What is it?
A cream to soothe itchy and irritated skin.
Do I need it?
It can be used on
eczema
,
heat rash
,
sunburn
and
insect stings
. Hot weather can make skin problems like eczema worse, so it's a good purchase if you or your kids are prone to any of these. It's also useful because it can treat so many problems.
How much does it cost?
£3.45 for 30g cream
Where can I buy it?
Most pharmacies stock it, or try
www.boots.com
More info on skin conditions
You condition: skin disorders