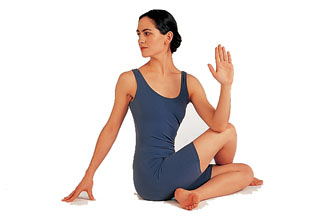 Twist
Sit with your legs out in front of you. Bend your left leg under your right and put your left ankle beside your right hip. Bend your right leg over your left and put the sole of your foot flat on the floor.

Rotate your body to the right and place your left elbow on your right knee, hand pointing upwards.

Place your right hand on the floor (just for balance). Try to increase the twist gently on each breath.