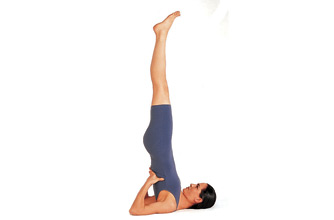 Shoulderstand
Lie on your back, palms on the floor and bring your knees to your chest.

Push your legs up in the air and support yourself with your hands on your hips, elbows on the floor.

Push your legs up as straight as you can adjusting your hands on your back to maintain balance.