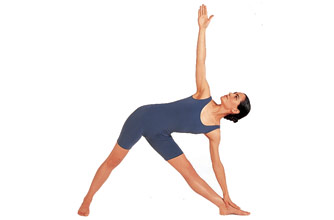 Triangle
Stand with your feet 3-4 feet apart. Raise your arms to shoulder width height, palms down.

Turn your left leg out so your foot is 90 degrees from your body. Put your left hand on your left shin or ankle, raise your right arm and look up at your hand.

Repeat on the other side.