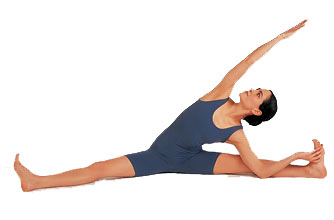 Sitting leg stretch
Sit with your legs as wide apart as is comfortable keeping your spine straight. Toes and kneecaps should be pointing up. Lift your arms out-stretched to shoulder height.

Breathing out, fold your body to the left, chest facing forward. Put your left hand on your left foot, arm bent, elbow on the floor.

Reach up over your head with your right arm and look up. Repeat on the other side.