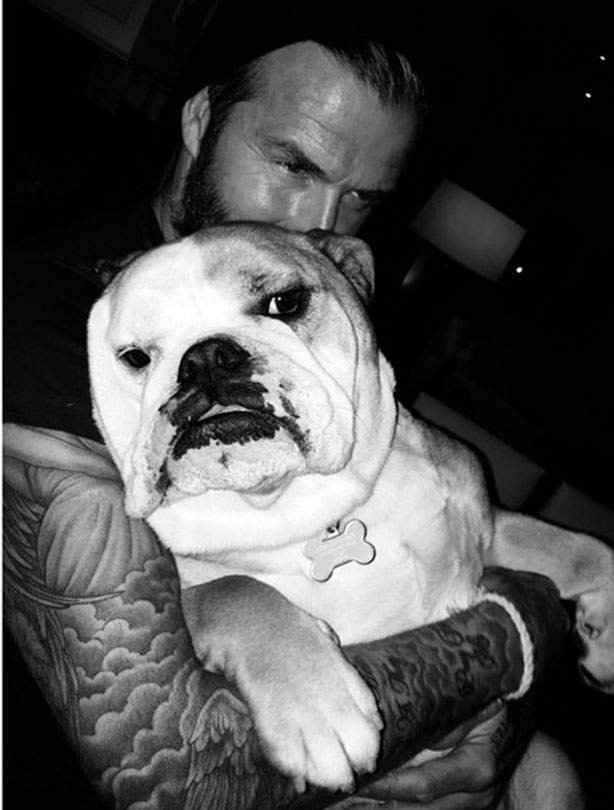 David Beckham
Just when you thought pictures of David Beckham couldn't get any better, he goes and poses with family pooch Coco. Mrs Beckham posted this seriously cute snap on her Instagram with the caption:
Coco loves her daddy x vb

We can't decide what to focus our attention on - David's arms or Coco's loveable chops. It's all too much!

How cute?
So sweet - the combination of loveable pooch and DB will always get our vote!
Lookalike factor:
Although she looks tough, Coco is nothing but a lady and has even been spotted with pink nails in the past.