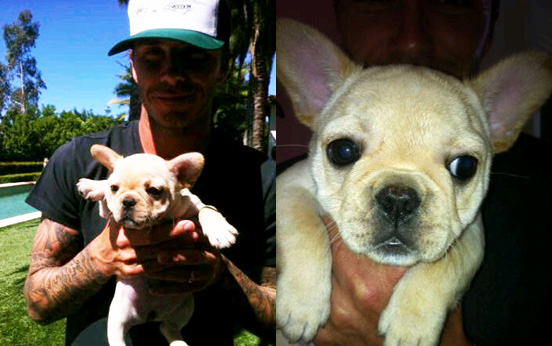 David Beckham
Victoria Beckham posted this cute pic of David with their new dog Scarlet saying: 'David loves little Scarlet!!!!she is so cute!!!!!!'
How cute? Both Becks and the dog are very cute in the pic.
Lookalike factor? Scarlet certainly has an adorable face but we can't see that much resemblance to Becks.