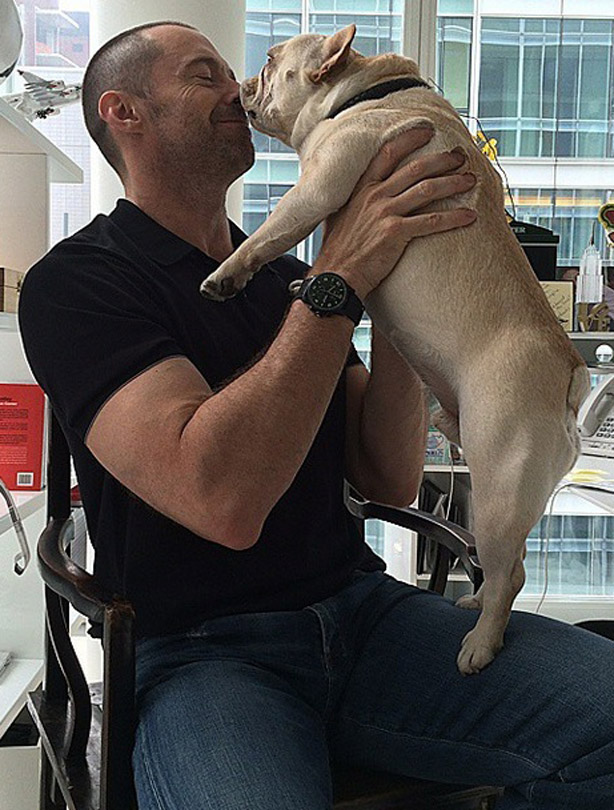 Hugh Jackman
If you know of anything that's better than seeing Hugh Jackman kissing a cute dog, then please share it with us, because this has just made our day, heck, our year.

Hugh is often to be found sharing cute pictures of his French Bulldog, Dali, on his Instagram page, and long may it last.

Hugh even once dressed Dali in some doggy snow boots when the New York weather was a little chilly.

How cute? The cutest!
Lookalike factor: There's not much of a resemblence, but an attractive man and a cute hound are always a match made in heaven in our eyes.