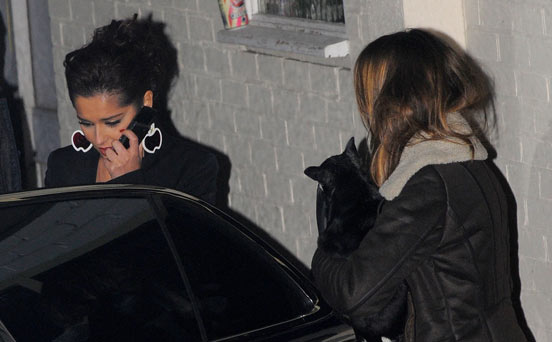 Cheryl Cole
How lucky is Cheryl Cole? Not only was she allowed to take her chihuahua Coco to the live X Factor shows, but she also had an assistant carrying the dog. Now that's star treatment... and we mean for the dog, not Cheryl.
How cute? Cute in a diva kind of way
Lookalike factor? They're both petite brunettes!