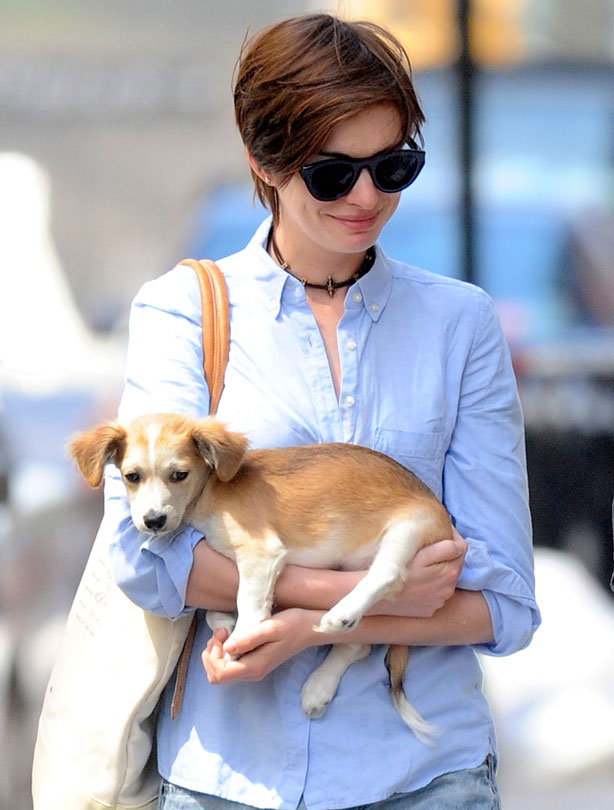 Anne Hathaway
Anne Hathaway looks so in love with her new puppy. And who wouldn't be... just look! So cute! There's no news on the name of her new pet just yet.

The Les Miserables star carried the latest addition to the family while her husband Adam Shulman walked their adopted chocolate brown labrador, Esmerelda.

Anne, if you ever need anyone to puppy sit... we're here for you!

How cute? Unbelievably - we want to be their best friend!
Lookalike factor: Anne and Adam are a lovely couple, this just makes them cuter.