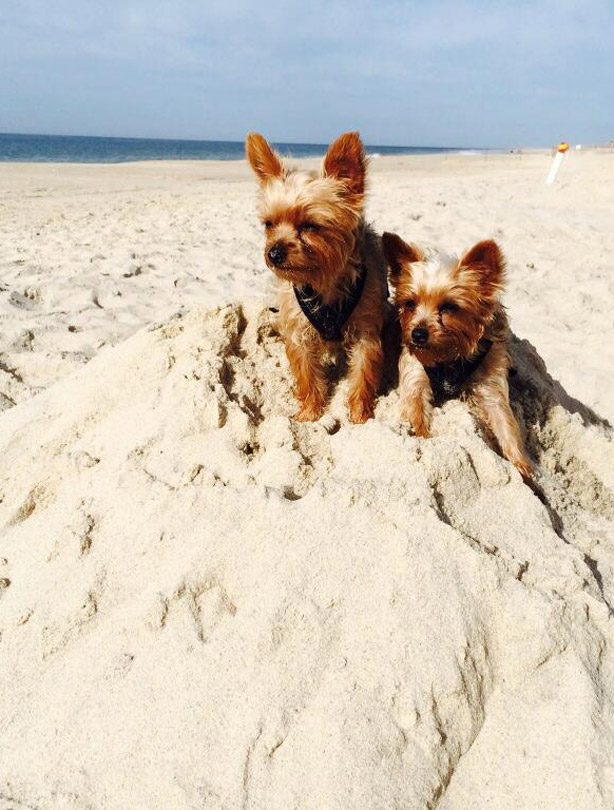 Simon Cowell
How ridiculously cute are Si Co's dogs? And even better when you learn their names, Squiddly and Diddly!
Simon, who's always tweeting snaps of his pooches, captioned this one:
'Squiddly and diddly on holiday'
- 22 June 2014
How cute? It's almost too much...
Lookalike factor? They don't look much like Simon, but they're the spit of each other. How does he know which one's Squiddly and which one's Diddly?