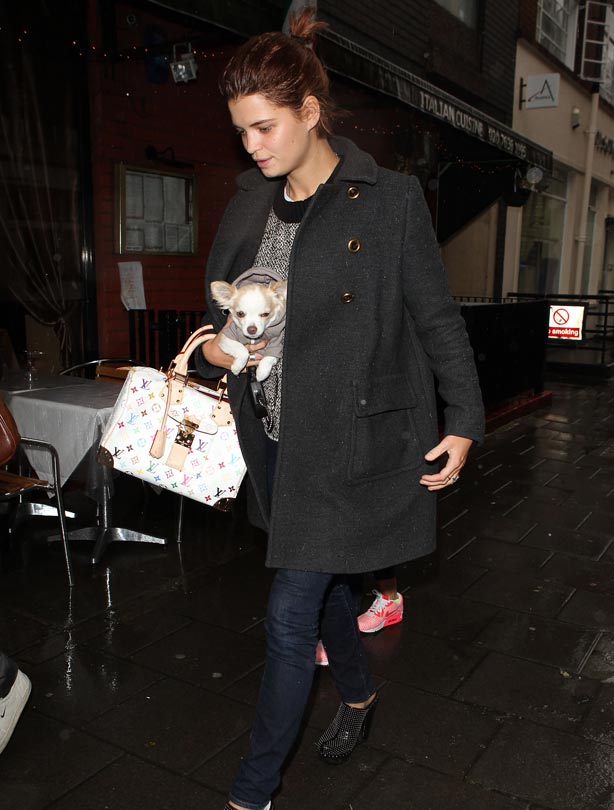 Pixie Geldof
Pixie Geldof's tiny little dog must have been feeling the cold! Pixie had dressed her dog in an adorable hooded top and was shielding them from the elements under her coat.
How cute? A dog in a hoodie - could it get any cuter?
Lookalike factor? It certainly resembles a 'pixie' with its pointy ears!