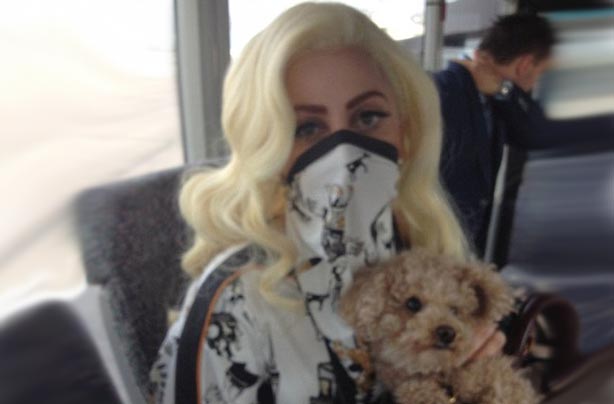 Lady Gaga
Lady Gaga's make-up artist Tara Savelo, tweeted this cute picture of Gaga with her pooch, Fozzi Bear, chilling in her handbag. Fozzi Bear even has his own Twitter account!
How cute? Unbelievably fuzzy and cuddly!
Lookalike factor? Although they don't really look-a-like they seem to share a love of crazy hairstyles, err, furstyles.